India is a place of great need for the gospel.  There are many workers in India...but nearly 1 billion people....one fifth of the population of the world. I was last in India in May 15th -August 18th, 2002  for 3+ months....ministering the gospel and  God's HEALING in very needy villages, where hunger and poverty are prevalent.  That year God healed 6 children of being deaf and dumb...They spoke immediately after prayer for the first time in their lives.  The average income is about $20 per month. Polio, leprosy, TB, hepatitis and so many things that are preventable here, exist there.  We know many workers more than we can possibly support.  Please consider giving for India.

We are donating for orphans, evangelism, and want to support discipleship training centers.  A medical clinic that will serve 12 villages was dedicated while we were there last , but still needs equipment, supplies, a doctor and pharmacist .  We are supporting  missions efforts in India:  If you have a heart for the  poor children and youth of the world and wish to help feed them, clothe them, and provide for their needs including education, surgery, education, and discipleship in the gospel.... please click on PAYPAL button to donate securely, or send check or money order to Upstream,15660 Tustin Village Way #27, Tustin, Ca.92780 - We are a non-profit, approved agency by the State of California and the Federal Government.

You can also buy crocheted doilies or bookmarks to help suport orphans.

Left goat herder and Right:  a shepherd with his sheep. 

The Bible becomes very real in India.

In India, few farmers own their land.  Most are tenant farmers, so are very poor.  Government owned land is very expensive....running about $3,750 American dollars per acre.  Average income per month in Andhra Pradesh :  $20 per month. That way control is kept and farmers never prosper from their hard labor.  They are under hard bondage.  Many want to give their children to orphanages so they will get an education and have a chance....but child labor is still a problem also in India in some places. In one of the photos below...oxen are treading out the grain, hauling a concrete cylinder to thresh the rice.  Then it is tossed into the air to remove the hull with baskets.

India leads the nations of the world in LEPROSY  according to world statistics.  People are too poor to afford medical help when they get sick in some areas. Malaria is also prevalent and Polio is still active there.

There is much persecution now going on there. One pastor's wife was dragged through the streets naked by a crowd stirred up by Hindu radicals, and then her hair cut, and acid thrown in her eyes making her blind, all in front of her 6 yr old son, who was also made naked and dragged through streets with her.

In Orissa state radicals burned homes of christians and churches, killed

many people including women and children.

Some hid in the forests trying to escape.

Indian pastors are so brave and they follow completely what the Lord tells them.

If the Lord says, leave this job, go and plant a church here or there, they

do it without question.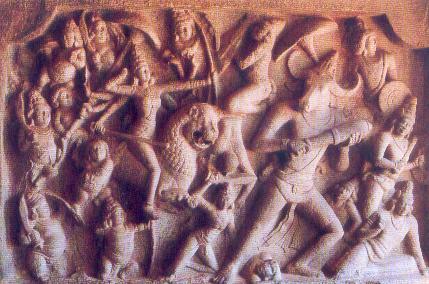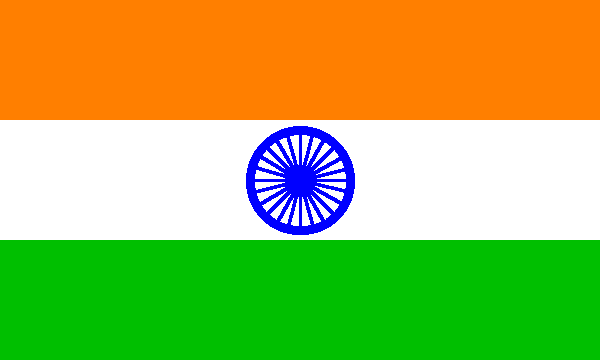 Demonic figures, Baal the bull-half man demon, and others on the walls of an ancient temple in Mahavalapuram.